Irish beers at Spirit of Sharing event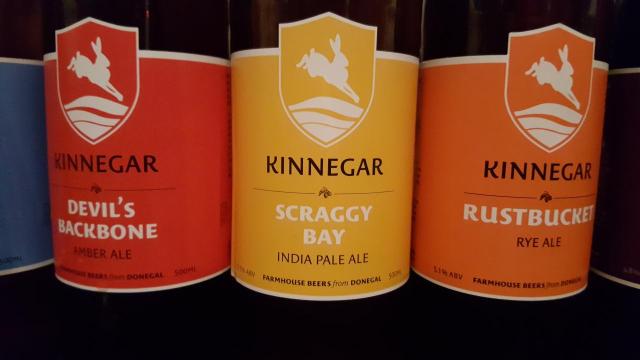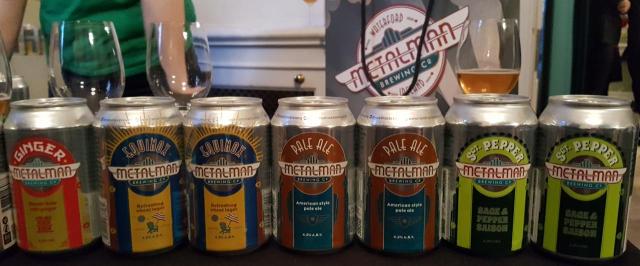 The beer scene in Ireland is going from strength to strength, with 72 active breweries in the Republic (and 22 more in Northern Ireland).
Earlier this month Beer Guide London was invited to attend a showcase of the best of Ireland's drinks industry, organised by Bord Bia, the Irish food board. The event was held in the stunning surroundings of the Irish Embassy in London - see photo below.
Breweries attending this year included:
Brehon Brewhouse from Co.Monaghan http://www.brehonbrewhouse.ie/
Kinnegar Brewing from Co.Donegal https://kinnegarbrewing.ie/ and:
Metalman from Waterford http://www.metalmanbrewing.com/
We were seriously impressed with the range and quality. Brehon's beers were perhaps the most traditional, featuring a blonde, a red ale and a stout, as well as a decent IPA.
Metalman's all canned line up impressed, with their innovative sage and pepper saison a stand out, but perhaps the most impressive beers were from Kinnegar.
They had 11 beers to taste, and many impressed, in particular their IPA, the Rye, the Session Pale and the Foreign Export Stout - the latter being one of their specials.
On the evidence of this excellent tasting, the Irish beer scene is in excellent health. Look out for beers from all these breweries and more as they start to make their way to the UK.
We would like to thank all at Bord Bia for the invitation and their hospitality, the breweries for their time and generosity in providing all the beers, and of course the Irish Ambassador for hosting.