Recent News
---
London brewery list changes: 2023
Here we keep track of changes to our London brewery list in 2023:
Deletions from London brewery list in 2023:
1. One Mile End (aka OME Beer): closed January 2023.
2. Boxcar Brewery: Bethnal Green site closed February 2023, though they will continue to brew elsewhere until they can find a new brewery of their own.
3. Partizan Brewing, Bermondsey: closed Mar 2023. Brewery moving to Leicestershire due to cost.
4. Mad Yank, Pinner: closed April 2023 (in administration, we understand).
5. Urban Alchemy, Barnet: closed April 2023 (seeking new premises in due course, but tap room closed and brewing suspended for now).
6. Brew By Numbers Bermondsey (which was hosting Mellor's Brewing) - closed May 2023. NB: brewing continues at BBNos in Greenwich.
7. Spartan Brewery, Bermondsey - closed June 2023.
8. Three Hills, Bermondsey - brewing stopped spring 2023. All brewing now at their Northampton brewery.
9. Block Brewery (Wenlock Arms) - brewing stopped and all brewing equipment removed (August 2023).
Additions to London brewery list in 2023:
1. Coalition Brewing @ The Ram, Wandsworth
2. Babel Beerhouse, Kings Cross - brewing on site has apparently returned to what was previously Little Creatures.
Current total no of London breweries on our list = 112.
Full list here: https://www.beerguideldn.com/breweries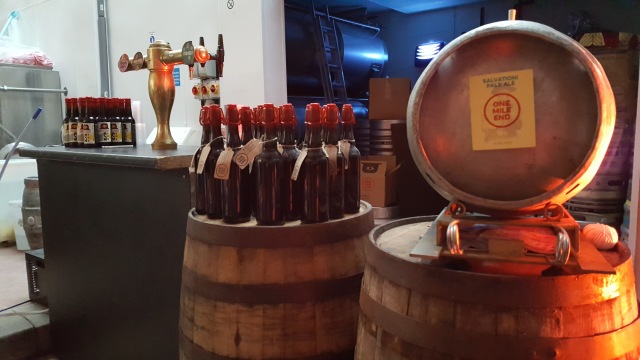 ---