Bianca Road Tap Room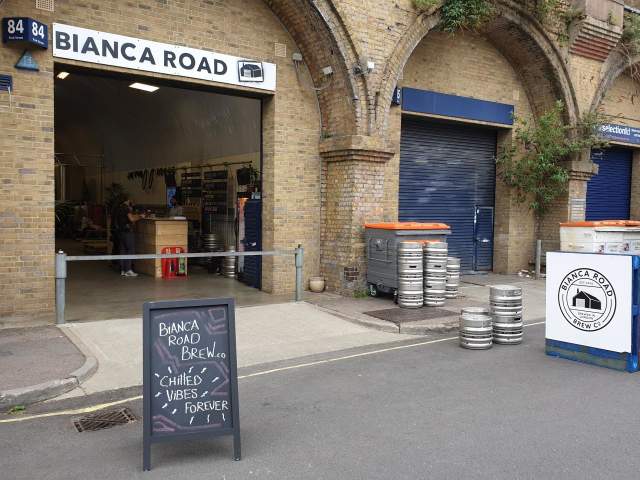 83 Enid Street
London
SE16 3RA
(Bermondsey)

info@biancaroad.com

@biancaroad
Open from 11-7 Sat-Sun. Closed other days.
Keg Taps: 7
Bottles/Cans: c.10

Nearest Station: London Bridge
Nearest tube: Bermondsey, London Bridge
Another Bermondsey brewery tap, now in a new location in the heart of the Mile.
Jezza says
Bianca Road Brew Co started in Peckham, then moved to the southern part of Bermondsey for a couple of years, but have now relocated to the epicentre of the Beer Mile, on Enid Street. Their new place occupies two adjacent arches, a little bit up Enid St on the way from Brew by Numbers to Kernel, providing much more space for both the brewery and the tap room, which is in the arch containing the brewing equipment. It's a lovely, spacious tap room with a good range of their pretty impressive beers.
Back to the pub search.
---
---
Tweets by biancaroad