Pressure Drop Tap Room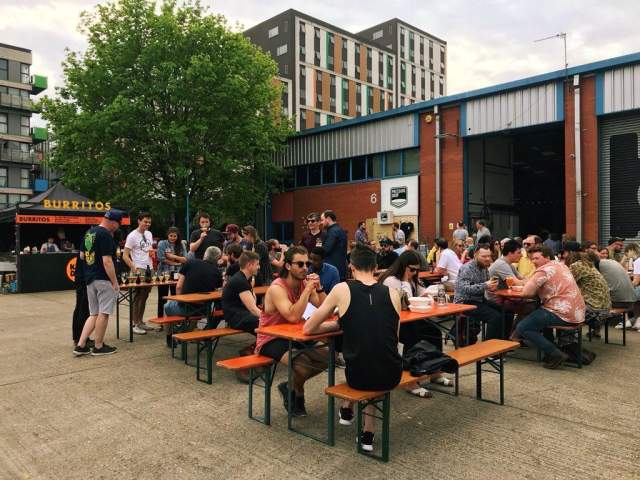 6 Lockwood Ind Pk, Mill Mead Road
London
N17 9QP
(Tottenham Hale)

020 8801 0616

beer@pressuredropbrewing.co.uk

@PressureDropBrw
Open from 2-8 Saturdays only. Closed other days.
Keg Taps: 12
Bottles/Cans: c.10-15

Beers: Pressure Drop beers only.
Nearest Station: Tottenham Hale
Nearest tube: Tottenham Hale
Another excellent brewery tap in Tottenham Hale.
Jezza says
Pressure Drop have relocated to Tottenham Hale, on the same estate as Beavertown, and their tap room also opens 2-8 on Saturdays, making this a great double header. Expect around 12 of their beers on draft, all priced at £2.50 (the size of the pour varies depending on the beer). Card only, no cash, and don't forget to return your glass to get your deposit back (or trade it for a bottle to take away). The impressive brewing equipment makes for a great back drop. There are some Pressure Drop bottles available to take away and normally a street food truck serving food on a rotating basis.
Back to the pub search.
---
---
Tweets by PressureDropBrw