De Hems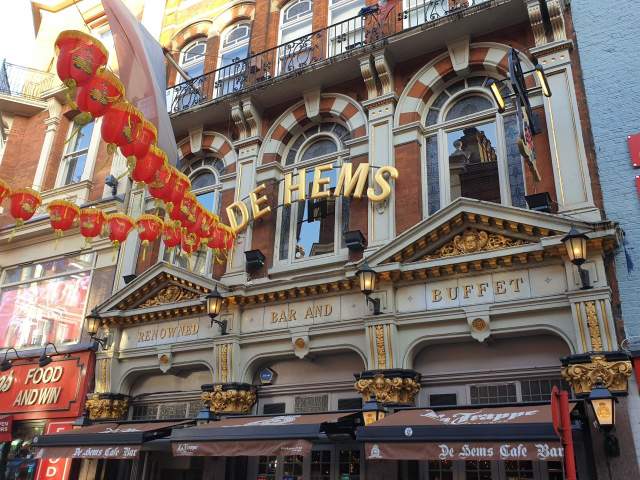 11 Macclesfield St,
London
W1D 5BW
(West End/Soho/Covent Garden)

020 7437 2494

@DeHems_London
Classic Dutch pub in the heart of the West End.
Jezza says
De Hems has been around for years, but only now does it go into the Guide following a 2019 revisit. It was predictably busy when we visited on a Saturday evening, and consequently very hard to tell exactly what beers they have, but we think there around around 12 drafts and 60 bottles. In short, the website doesn't do the list justice, and studying the contents of the fridges should yield particular rewards. On the draft lines, St Bernardus Abt stood out for this Belgophile, but there were also some superb Dutch beers from the likes of Oedipus Brewing in Amsterdam. Sept 2021 update: back open, still busy, and still with many excellent beers.
Steve says
This place used to be one of my regular haunts but over time the range deteriorated and it dropped off my radar. Our recent research trip revealed that it has significantly upped it's game and now, rightly, takes it's place in the Guide. The only thing stopping it getting a Top Pick is the presence of Proeflokaal Rembrandt a few miles away!
Back to the pub search.
---
---
Tweets by DeHems_London