Bohemia House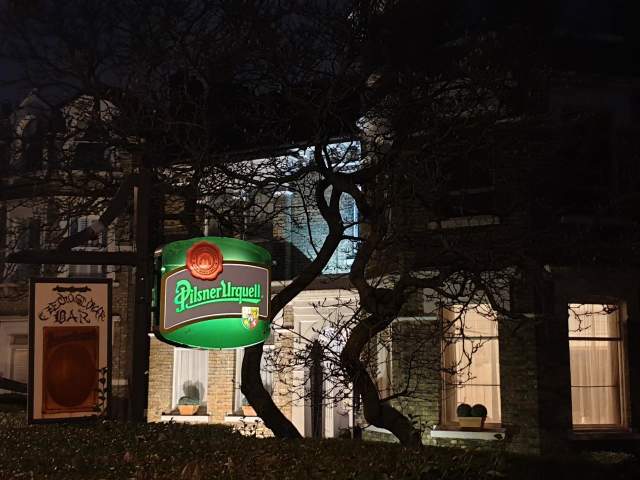 74 West End Lane
London
NW6 2LX
(West Hampstead)

020 7372 1193

@bohemia_house1
Open from 12 noon daily
Keg Taps: 6
Bottles/Cans: 2

Nearest Station: West Hampstead Thameslink
Nearest tube: West Hampstead
Nearest Overground station West Hampstead
Specialist Czech and Slovak bar in the former Czech and Slovak Club.
Jezza says
This place has been around for years, and was featured in Podge & Siobhan's classic 'Around London in 80 Beers'. Published in 2008, it was ahead of its time. I recall visiting here on an early research trip with Podge probably in 2006, and for those who enjoy historic buildings, I am pleased to confirm the building hasn't changed much – if at all – since then. It's an amazing throwback to the 70s. The beer range has however, changed recently, and for the better. Now run by the co-founder and former CEO of Tottenham's Bohem Brewery, the beer range features around 3 draft Bohem beers, plus, on our visit, Pilsner Urquell, Budvar and Kozel. Being thorough, I had a half of everything, just to be sure. All 6 drafts were in superb condition, and poured beautifully in the traditional Czech way with a massive head. There's a traditional Czech food menu, and my goulash was very good. As well as the bar there are two other rooms, including a more formal dining room.
Back to the pub search.
---
---
Tweets by bohemia_house1