Beavertown Corner Pin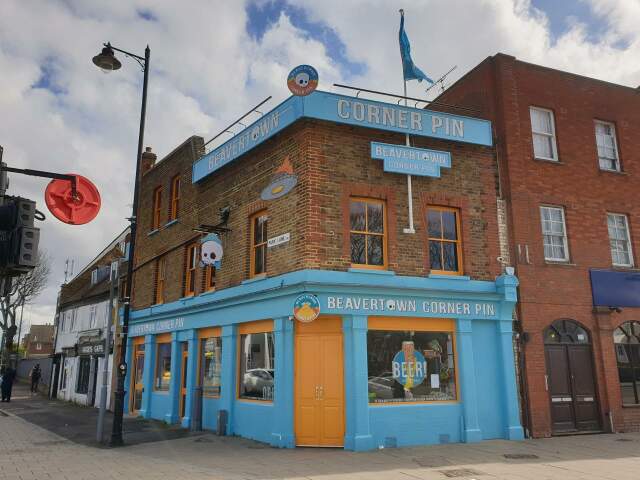 732 High Road
London
N17 0AG
(Tottenham)

020 3475 9349

hellocornerpin@beavertownbrewery.co.uk
Beavertown pub next to Tottenham Hotspur Stadium.
Jezza says
This pub in the former Spurs ticket office offers a good range of 11 draft Beavertown beers (plus a cider), including (at least) one beer brewed in their brewery located inside Tottenham's stadium. On our March 2022 visit this beer – an IPA called 'One of our Own' – tasted rather good. The pub is done up in the distinctive, bright Beavertown artwork, and there's a great view of the enormous football stadium directly opposite. NB: match day entry is for Spurs ticket holders only, so check before travelling. NB: Beavertown is now owned by Heineken.
Back to the pub search.
---
---