Sundays Taproom and Canteen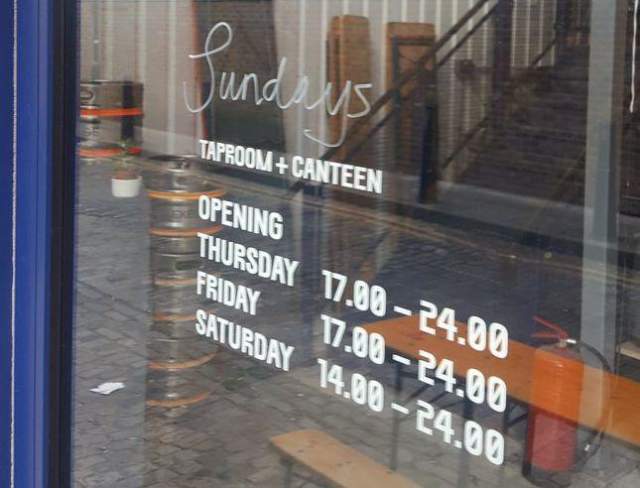 Sundays Taproom and Canteen
276 Poyser Street
London
E2 9RF
(Bethnal Green)

07570 549861
Downgraded!
Tap room in the former Redchurch Brewery premises.
Jezza says
Following their collapse and subsequent journey into and out of administration, Redchurch Brewery have moved out of these premises, and the tap room is now run completely independently of Redchurch (which is now brewing in Harlow only in its new guise). The small kit on which Redchurch used to brew the 'Urban Farmhouse' sour range is still in situ and 'Sundays Brewing Co' beers are planned in the future. If you visit, please report back as this tap room will be evolving over coming weeks and months (with thanks to David Sheldon, Stephen Jackson, Emma Victory and @carsmilesteve for additional info to date).
Back to the pub search.
---
---
Upload your own image of Sundays Taproom and Canteen