Goose Island Brewpub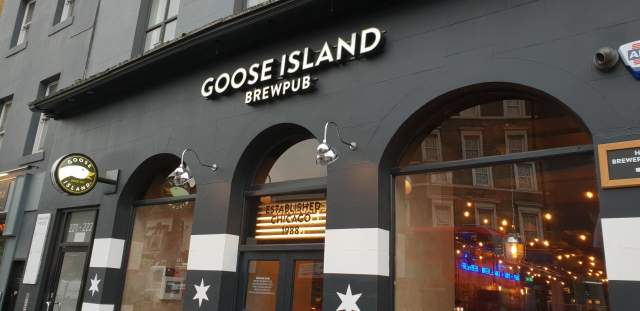 222 Shoreditch High Street
London
E1 6PJ
(Shoreditch/Hoxton)

020 3657 6555

shoreditch@gooseislandbeercompany.c

@GooseShoreditch
Large brewpub from AB InBev.
Jezza says
Following their first – shortlived - London effort in Balham (which we rather liked) this much larger venue is in a much more obvious location altogether. Cavernous (and no doubt quite loud when busy) this place feels very 'BrewDoggy', but nevertheless offers a good selection of beers – 2 cask, c.12 keg, maybe 30 bottles, plus one which may or may not be served from a large barrel behind the bar. Live music, food, and enthusiastic staff complete the offer. I have no doubt that this place will do very well indeed.
Back to the pub search.
---
---
Upload your own image of Goose Island Brewpub
---
Tweets by GooseShoreditch