Tate Modern Corner Bar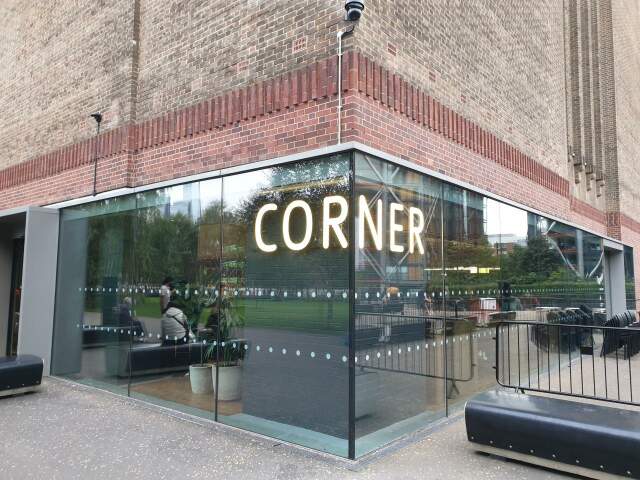 Tate Modern, Bankside
London
SE1 9TG
(Waterloo and South Bank)

hello.corner@tate.org.uk
Open from 10am daily (to 6pm Sun-Mon; 11pm Tue-Sat)
Keg Taps: 14
Bottles/Cans: c.12

Nearest Station: Waterloo; Waterloo East, London Bridge
Nearest tube: London Bridge, Southwark, Waterloo
Smart bar in an art gallery.
Jezza says
This is a substantial space on the ground floor of Tate Modern, and is perhaps not the sort of place you'd expect to find such a good beer list. The range is full of interesting choices, with the standout being a flight of three thirds of Burning Sky beers for £12.50 - a bargain for beers of such quality and rarity. On my first visit these were poured from three newly opened 75cl bottles. It remains to be seen how long they will continue to offer these beers served in this format. Reports welcome.
Back to the pub search.
---