Pillars Brewery Tap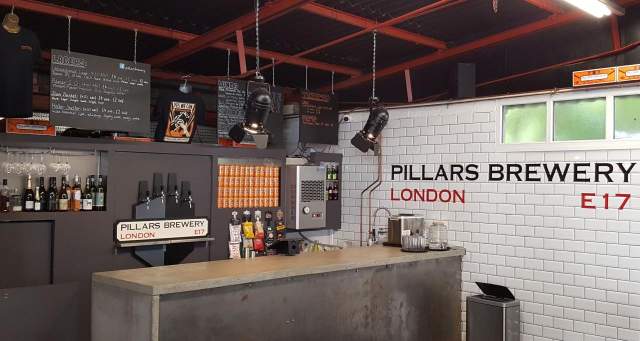 Ravenswood Ind. Est, Shernhall St.
London
E17 9HQ
(Walthamstow)

020 8521 5552

info@pillarsbrewery.com

@PillarsBrewery
Shiny, modern brewery in the same industrial estate as Wild Card Ravenswood.
Jezza says
Pillars have a clear focus on 'reinventing lager', and, based on my first tasting they are doing a decent job – I really enjoyed their kellerbier. Seating is provided both inside - perfect if you like a view of expensive stainless steel and huge brewery hoses - and outside the brewery. On a good day the atmosphere is excellent, with food vendors here and at Wild Card providing additional sustenance. Good place.
Back to the pub search.
---
---
---
Tweets by PillarsBrewery